| | |
| --- | --- |
| | |
My new creative passion is sculpting. I'm working at the Harry Berman Studios in North Hollywood. He's been a wonderful teacher. I had my first art show this past December, 2016. Here are some photographs of working in the studio. I had no idea that sculpting was such a physically taxing art form! It's fun, but you get a work out!
Here are some photos of working in the studio and the finished pieces.
Kathleen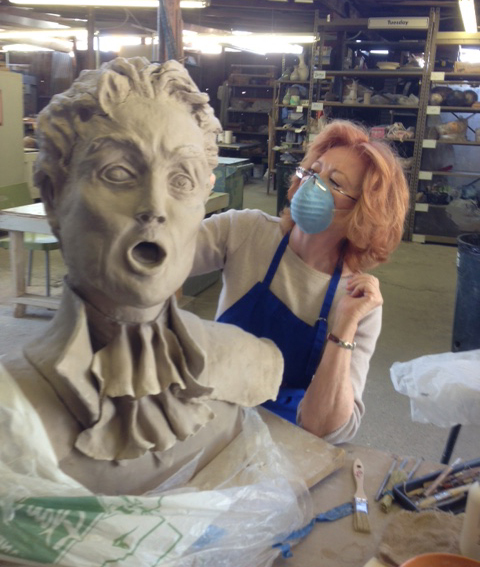 "This is the first large piece I've sculpted. It came out as a tenor! I was
trying to do a bass singer - oh well, better luck next time Kat!"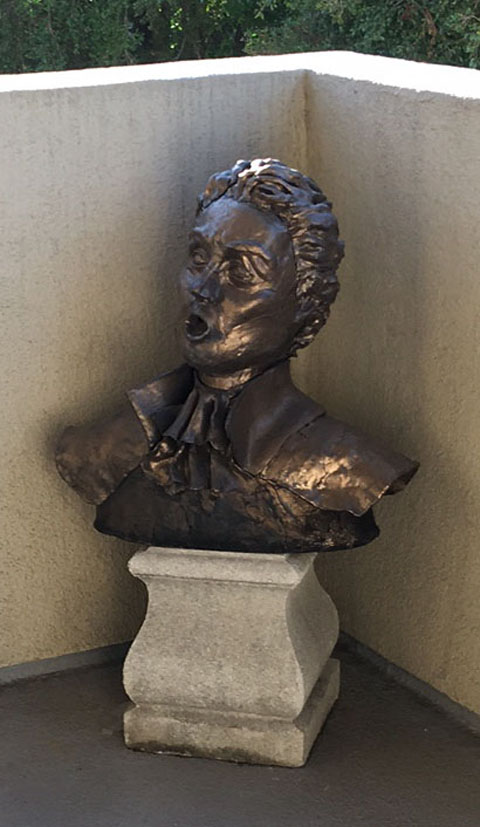 Finished piece Tenor Singer - "Rigoletto"
I came to this with the intention of creating a Bass singer.
Then the clay told me it was to be a tenor. OK, I went with it
and this is what evolved. I love him. First large piece I did. I
feel he should be outdoors in a garden or patio.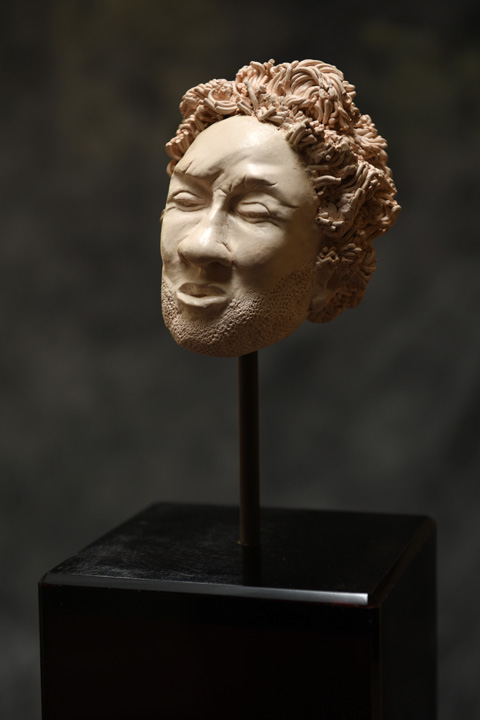 Jazz Singer
I decided to work smaller, and knew I wanted jazz to have a
voice with the singers I was creating. I was wondering what I
was going to do to create his mouth, asked myself that question
and my finger slipped and created the mouth for me. It is
interesting to me how the body hears out thoughts. Sing away,
friend.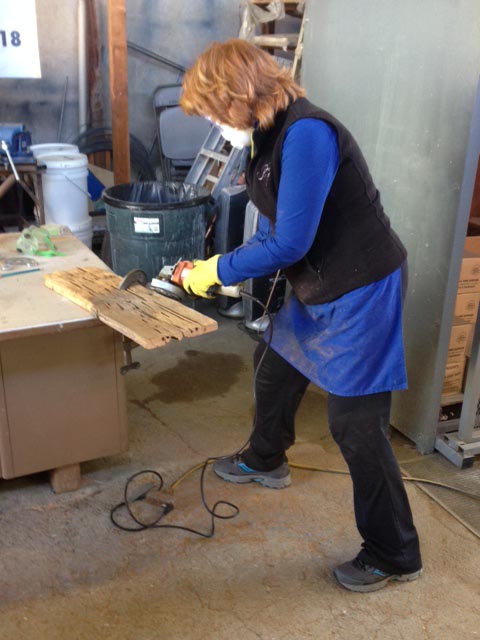 "I'm distressing wood for a base for a sculpture called
CONSCIOUSNESS OF WAR. Sculpture will be finished soon.
I created this as a response to the Gulf Wars. It will be
coupled with a CONSCIOUSNESS OF PEACE sculpture,
which I'm working on now too."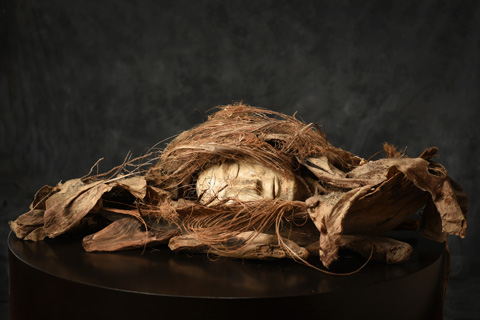 Consiousness of War
I was so frustrated by the Middle East Wars and the suffering
that I knew I had to create something and this came to clearly
to me. I created the head first, knowing I wanted a meditative
look with it. Then it sat for a while. I watched the news, it
become more upsetting to me, and felt I wanted more organic,
earthy material around it. I came across a man clearing out
palm trees and knew intuitively I wanted the head cradled in
the palm frond as if it is buried under debris, yet the light of the
Spirit shows through.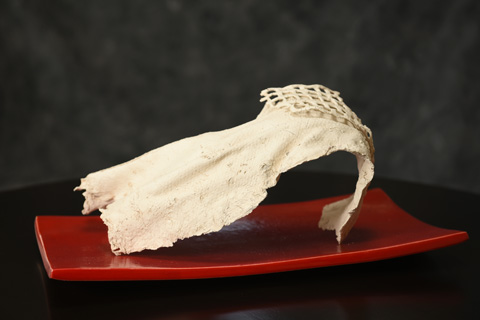 Tatered Veil on Red Tray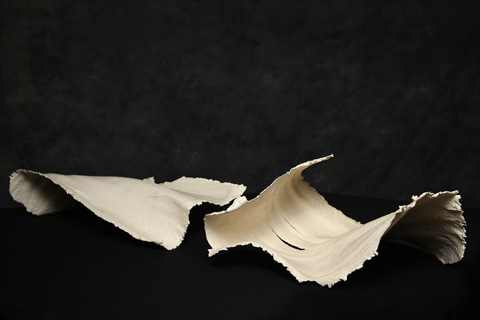 Waves
This came out of playing with natural fabrics dipped in clay. I
loved the way the fabric and clay bent in such interesting
shapes and created such a a peaceful flow.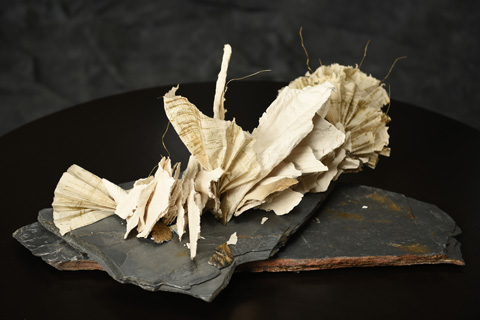 Life Waves
Again this came out of my experimenting with fabric and clay,
and it fell apart in the kiln. My wonderful teacher, Harry
Berman, said "So, do something with it."
This represents the journey in life with its beginning at birth,
the gold thread that carries us through the highs and lows,
bringing us to the final flourish where we came to oneness
with where we began in Spirit.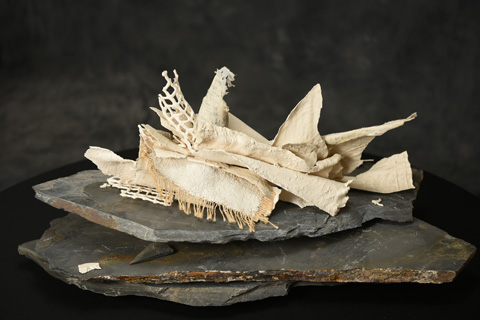 Seafaring (Sailing)
A piece that broke in the kiln and putting it on the slate rock
guided me to the expression of sailing ships. It is on a swivel so
it catches interesting light all through the day.